For today's post, I'm going to be sharing a few different items from the online clothing company, NinaCloak. First off, if you're looking for tops online, NinaCloak is a great place to start!

I'm going to start off with a basic pullover sweater. This one looks like it would be super soft, and the price is really great! I'm really fond of the color (elegant camel), although it does come in lots of other colors, and also comes in sizes Small to Triple Extra Large. Ginger yellow looks like a perfect pumpkin color, as well, for the fall season .

This is the kind of thing that I consider a staple in my wardrobe. I like that it is a high neck sweater, instead of a roll neck sweater, because I find those turtlenecks to be a little hard to adjust, and a little too tight, sometimes, so this is a really great option to keep you very warm in the neck area without making you feel too restricted.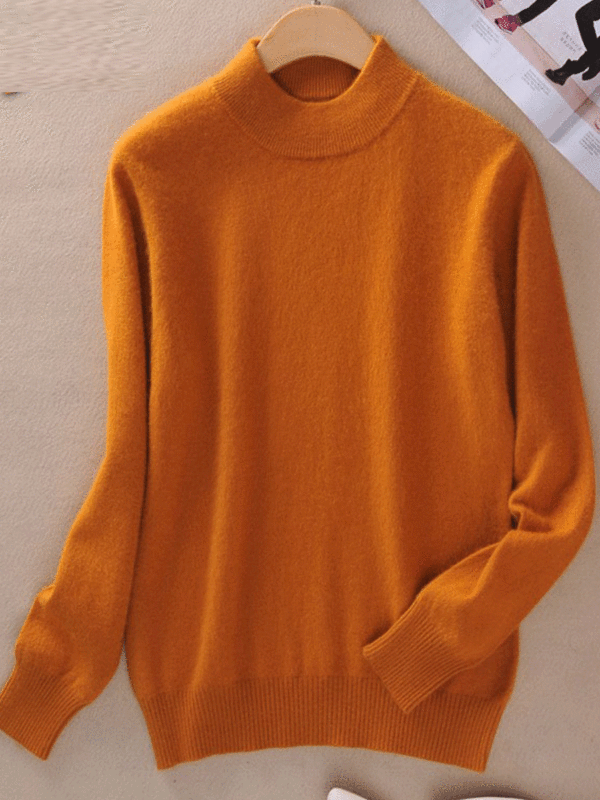 Next up, we have in this plaid, tunic-length top. This one comes in sizes Small to Quintuple Extra Large, but, at the moment, only the Medium to Quadruple Extra Large are available. I love the little button details that are down the sides, on the front, and that it comes with a small hood. I think the brown color, in particular, would be so pretty for the fall season, and, at only $22.04, I think it's a great price. It also comes in red, blue, and black, in case the autumnal brown is not your color.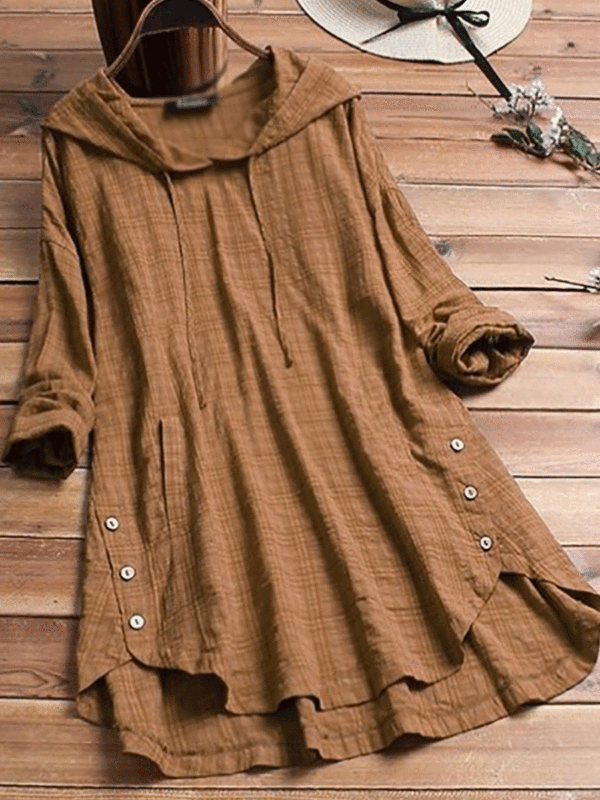 I love the Southwestern type of print on this blouse! This one also comes in sizes Small to Quintuple Extra Large. I think that gray is a beautiful, fall color, and I think that all of these work well for fall. They are also good transitional colors, and the fabric seems like it would be a good transitional fabric, as well; just throw on a cute sweater or jacket, and you'll be good to go, when the weather starts to get cooler. This blouse is only $18.71, which I think is also very reasonably priced.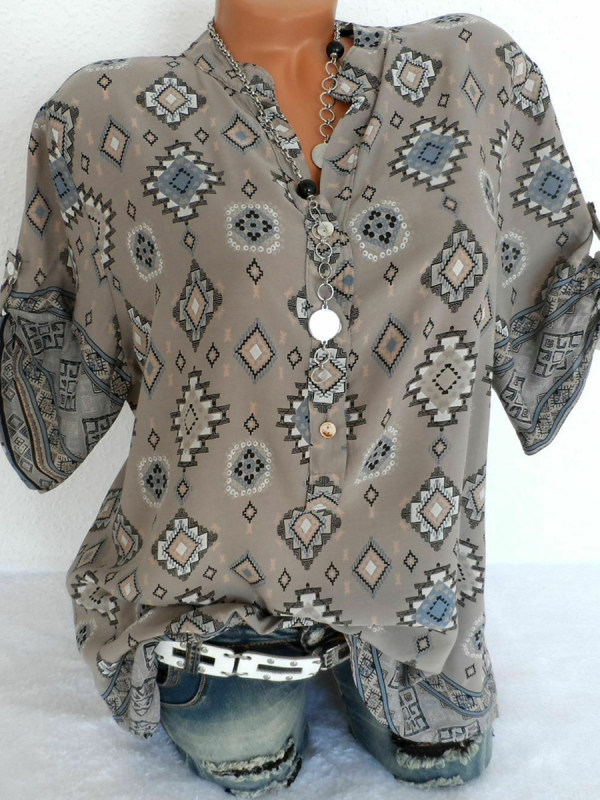 I don't know about you, but I love the look of
vintage blouses
. NinaCloak has a lot of blouses in that style, as well, in case you're looking for something romantic or old fashioned, et cetera. It's also a good place just to look...
I love the beautiful, bold colors and patterns of this shirt, since it's another one that's a great transitional piece, and it also has a great price - only $21.44! This one comes in a variety of colors, in case orange is not your thing, and it also comes in sizes Small to Quintuple Extra Large. The fabric looks like this would be very breathable and comfortable. I love the cut and the relaxed fit.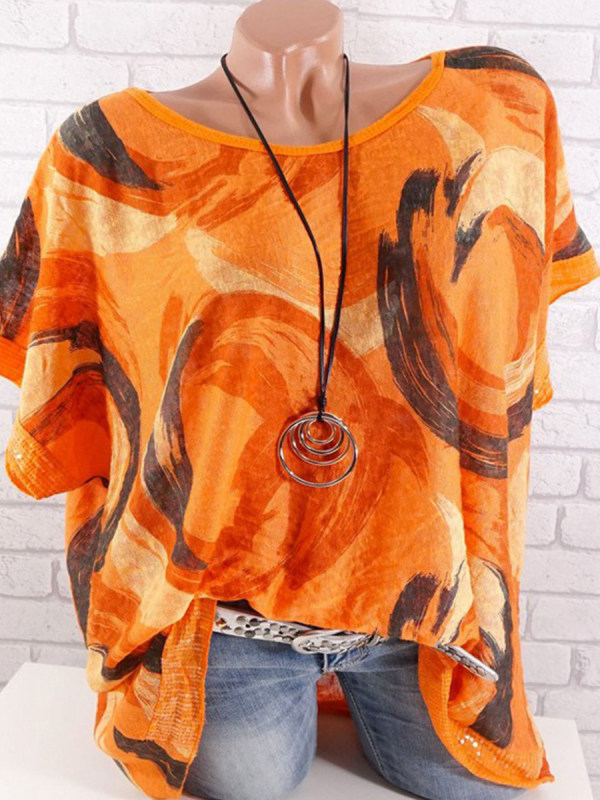 Of course, you can't go wrong with a classic and striped shirt! I like this one; I especially like the little crest detail that it has on the chest. This comes with a white or black background, as well as the orange, and it also comes in sizes Small to Extra Large. It's price ranges from $6.76 to $10.12, depending on size, so it's definitely a great deal for a must-have wardrobe staple for your casual wear.

Finally, I decided to go with something a little more romantic - this lacy blouse that is only $12.96, and is a beautiful shade of gray, making this another beautiful piece for the late summer into autumn transition. This top comes in sizes Small to to Extra Large. I think that, because of the neutral colors, this could go with a lot of different things in your wardrobe, as well.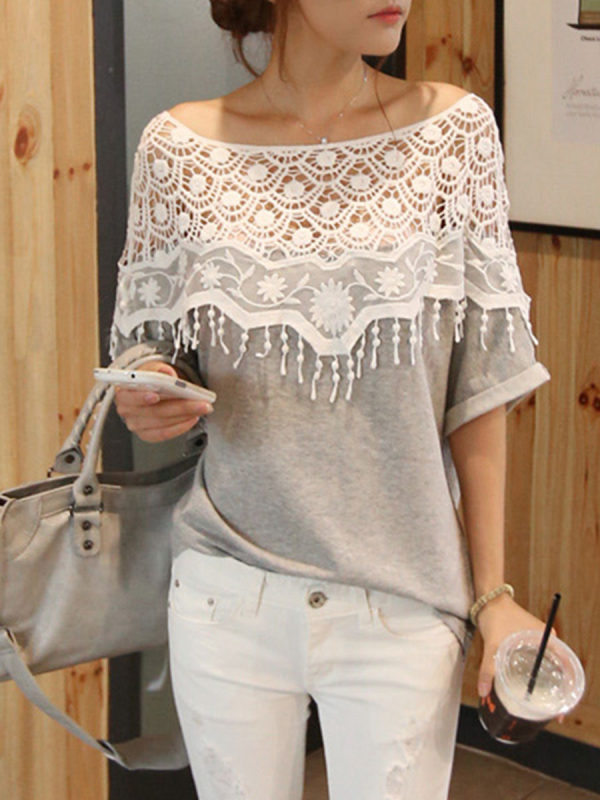 *sponsored post